StealthTech Firmware Updates
Important information related to updating your Sound + Charge System's firmware can be found below.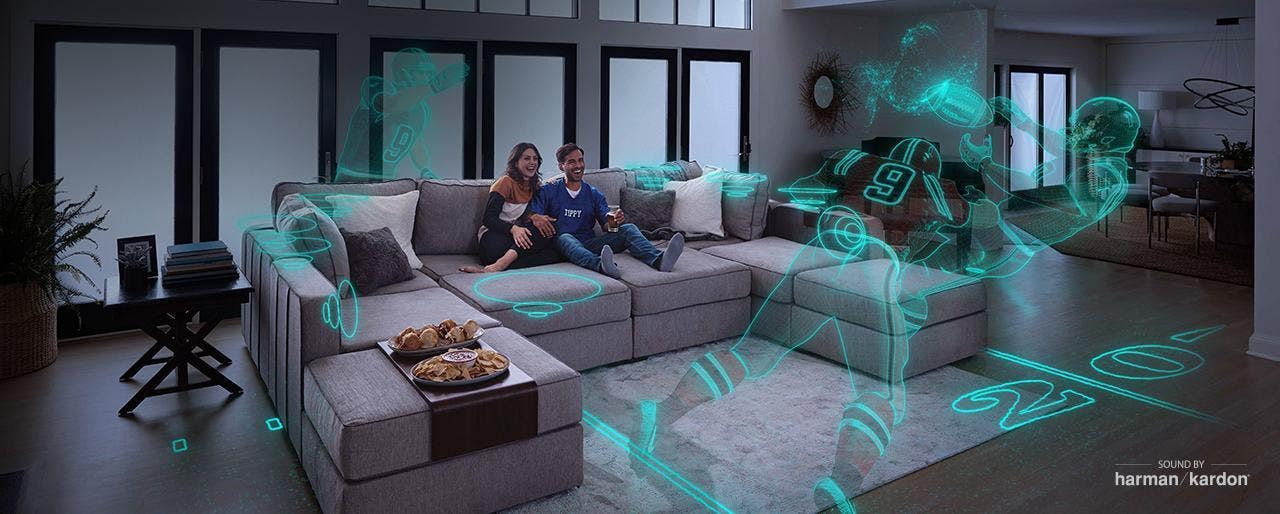 Updating your Sound + Charge System via USB
Sactionals are Designed for Life, and because technology evolves and changes, we want to make sure your Sactionals with StealthTech can evolve and change as well. Your Sound + Charge System comes with a Lovesac StealthTech USB that can be used to update the System's firmware as new technology is introduced. Follow the instructions below to update your System. The estimated time to complete the firmware update process is 10 minutes or less.
1. Take note of the current firmware version
Current version: V-1.66 (MCU), V-1.66 (APP), V-1.23 (EQ) (Released 05.24.2023)

What's New

Added new tuning profiles options for Sound + Charge Angled Side and Acoustic Pillow.

Added functionality to independently adjust volume of the rear speakers.

Minor bug fixes.
2. Insert standard USB end of the Lovesac StealthTech flash drive into a computer
Delete any existing files on the flash drive.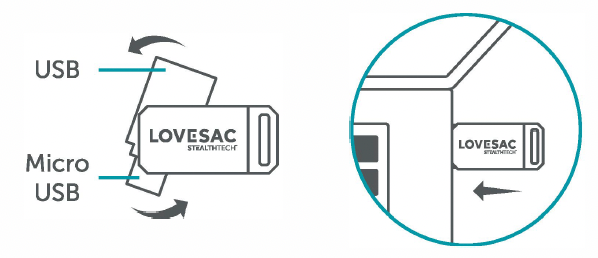 3. Download the files below onto your computer
4. Extract the compressed files
5. Place the 4 files from the extracted folder onto the Lovesac StealthTech flash drive
No other folder or file can be on the USB stick other than the downloaded files.

6. Remove the flash drive from the computer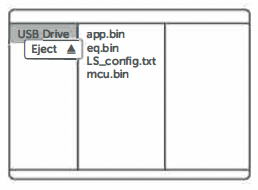 7. Insert Micro USB end of the Lovesac StealthTech flash drive into the Center Channel 'service' port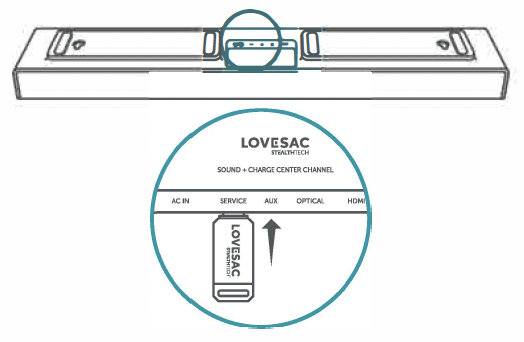 8. Begin update process
Ensure Center Channel is turned on.

On the Lovesac StealthTech remote control, press and hold the "Mode" button for 10 seconds.

The LED's on the front of the Center Channel will light up intermittently for about 1 minute.

Once the Center Channel is updated, all the LED's should turn off.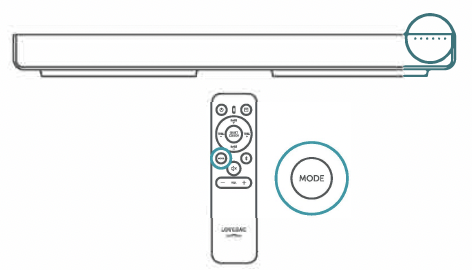 9. Verify update was successful
Open the Lovesac StealthTech app, tap on the hamburger menu, then tap on "Firmware Version".

Ensure the 3 version numbers match the 3 version numbers in Step 1.

If the version numbers do not match, unplug the Center Channel for 10 seconds, plug back in, and repeat Steps 8-9.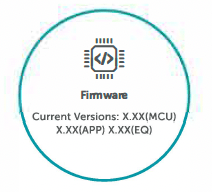 10. Remove flash drive from the Center Channel and resume use of your Sound + Charge System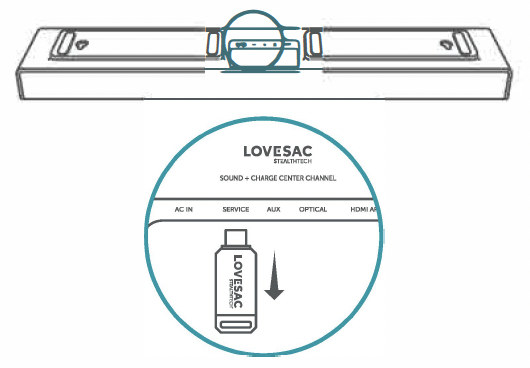 11. Set Center Channel Volume
After the update, your Center Volume may have shifted.

In the app, adjust Center Volume to your preference.