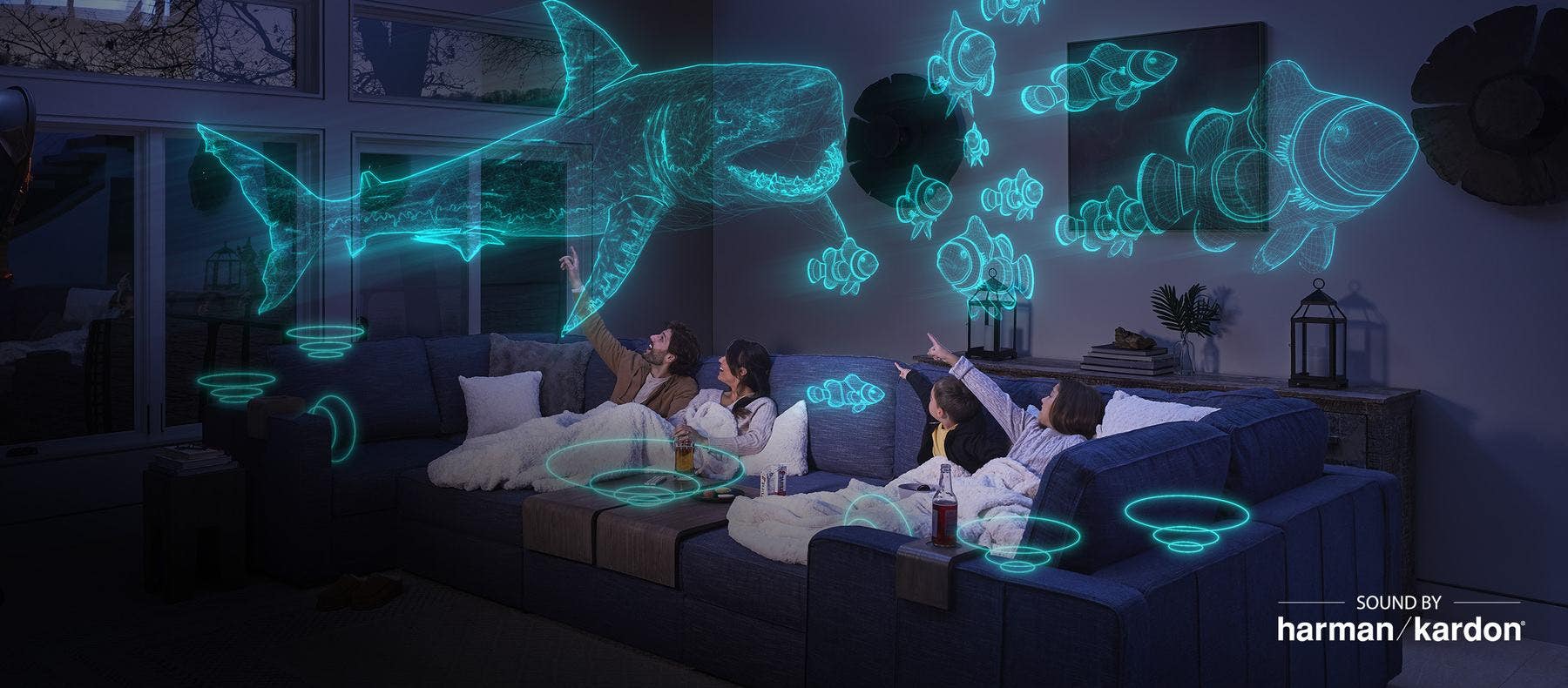 Imagine If Your Living Room Was Better than Being There?
We did. We created StealthTech Sound + Charge to give you fully immersive Harman Kardon surround sound that's both out of sight and simple to set up.

Immersive 4D
Experience
Speakers and subwoofers embedded inside Sactionals for an unparalleled, sensorial audio experience.

Fabric Specific
Tuning
This proprietary technology adjusts audio frequencies based on specific fabric characteristics for consistent, crystal-clear audio.

Layout Specific
Tuning
A proprietary technology that tunes the system based on your Sactionals configuration shape for optimal sound quality.

Integrated Wireless
Charging
Wireless chargers are embedded in the front of each Sound + Charge Side, undetectable until a phone is placed on top.
Experience StealthTech Live
Invisible, immersive technology is beautiful. But you need to experience StealthTech Sound + Charge for yourself to believe it. Our showrooms are here to show you how StealthTech can change the way you enjoy your entertainment.
Imagine If You Could Enjoy Complete and Total Comfort™?
We did. The Sac is our original innovation – and the perfect cloud of comfort for lounging, gaming, email, reading, and more. And with hundreds of Covers available, Sacs are the perfect way to make any space your happy place.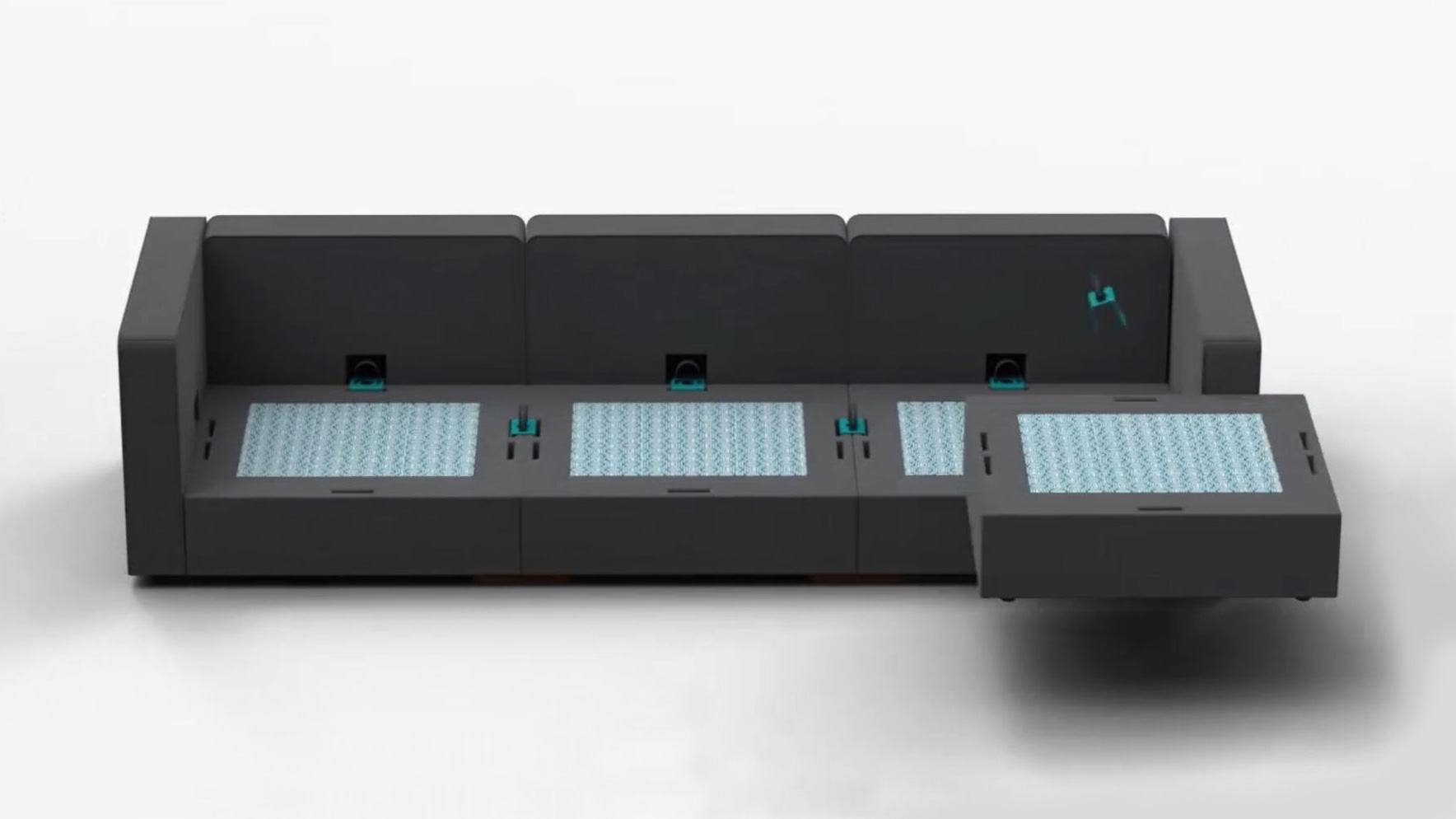 Imagine If You Could Transform Your Couch into Any Couch You Wanted
We did. The innovation behind The World's Most Adaptable Couch™ is a modular design system that's as flexible as it is stylish – letting you arrange and rearrange into any configuration.
Create, Configure, and Customize the Perfect Sactionals Setup