We love to talk to our customers. Get in touch by email, chat, or phone.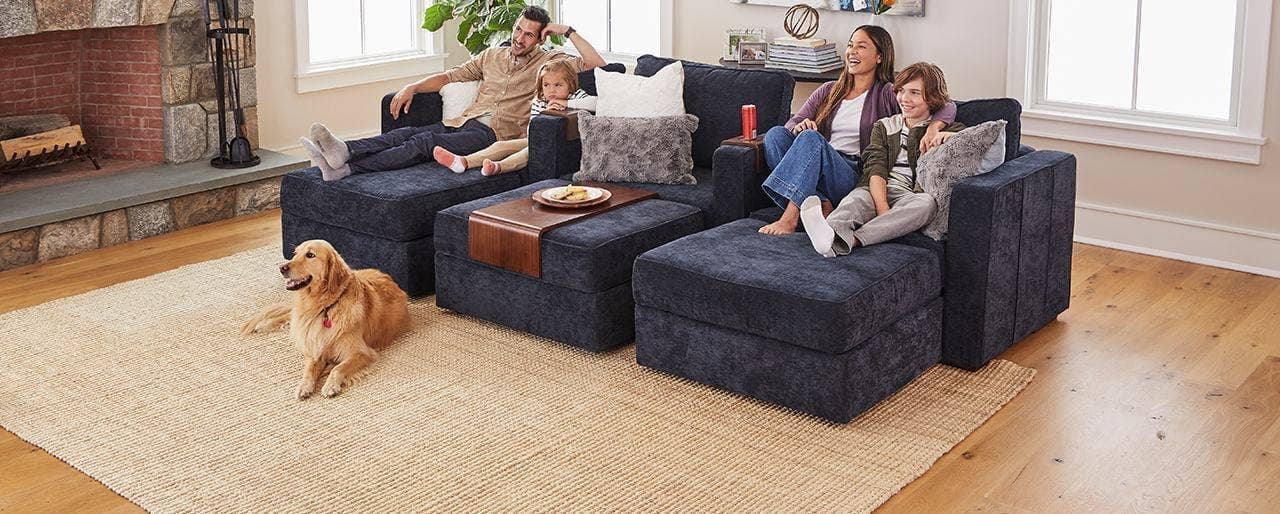 Questions? Need answers?
Phone Support
1-888-636-1223
Phone Hours: 7 days a week 9 AM - 9 PM EST
SMS Support
Text Us!
Customer Service Support: 860-590-3331
Warranty Support: 937-770-8493
Return/Exchange Support: 940-289-5283
Partnership / Event / Marketing Inquiries
Email: customerlove@lovesac.com
Job Opportunities
Please visit our Careers page to explore our current job openings.
ADA Site Accessibility Support
Feel free to reach out to our Customer Love team by phone at 1-888-636-1223
Corporate Sales
Email: corporatesales@lovesac.com
*Please use this email address for business inquiries only.
Some of Our Frequently Asked Questions
Q: I am placing an order online. How much will it cost to ship to my home?
A: We offer 100% FREE SHIPPING on all orders within the Contiguous US!
Q: How long will it take for my order to arrive?
A: Products that are ordered from Lovesac.com usually deliver within 1-2 weeks from the date of purchase:
1-4 weeks for Sacs, Sactionals, Covers, and Accessories (unless otherwise noted)
4-10 weeks for Custom Fabric Covers for Sacs and Sactionals
If you have questions about shipping times for a specific product, please contact us and we'd be happy to give you a specific shipping timeframe for the product(s) you're interested in.
Q: How are Sactionals shipped? Do they shrink down like Sacs?
A: Sactionals Seats and Sides are shipped in individual boxes. Seats include 3 components that are shipped in a single box - the Seat Cushion and Back Cushion come packed up inside the Seat Frame. Both Seat and Side pieces contain 1 Wooden Shoe and 1 Steel Clamp, which is all the hardware you'll need for setup.
Q: What is the guarantee for Sacs and Covers?
A: All Sac Inserts and Sactionals hard pieces are guaranteed for life. Covers are guaranteed for 3 years. For full details, terms and conditions, please visit our Frequently Asked Questions.
Q: What is shredded Durafoam®?
A: Shredded Durafoam® is a Lovesac trademarked proprietary blend of high, medium, and low-density open-cell polyurethane foam.
Q: How do I wash my Sac or Sactionals covers?
A: Most covers are machine-washable. Wash in cold water with gentle detergent. Line dry.
Q: How do I fluff my Sac Insert?
A: Your Sac has been holding it's breath a long time - first remove it from its duffel and give it an hour to breathe and relax. Then break apart the chunks of foam from the outside of our Sac (through the fabric with your hands) and flip the Insert over. It will take up to a week to expand to its true full, full, glorious potential. Watch the demo video here!
Q: Where are your retail showrooms? How can I contact them?
A: We have several Lovesac Showrooms and more opening every month! Click here to find your local showroom.
You can find answers to all the most common questions in our complete FAQs.